Malta is an archipelago of islands located in the center of the Mediterranean, just south of Sicily and above northern Africa. At just over 400,000 in population and 316 square km, it's the smallest country in the European Union, but is also considered one of the most densely populated countries in the world. The archipelago consists of three islands: Malta, Gozo and Comino which offer amazing sunny weather, attractive beaches, a thriving nightlife and 7,000 years of intriguing history. But besides all the great things to do and see in Malta, the country is incredibly gay-friendly. If you haven't yet thought about visiting Malta, we're happy to share 10 reasons why Malta should be on your travel bucket list!
Malta is Gay Friendly!
Malta may not yet be on your travel radar but it's quickly making a name for itself, particularly for the LGBT community. In just the past couple decades, LGBT rights and protections in the country have been elevated and are considered some of the best in the world. In fact, in October 2015, the European region of IGLA ranked Malta first in terms of LGBT rights out of 49 observed European countries.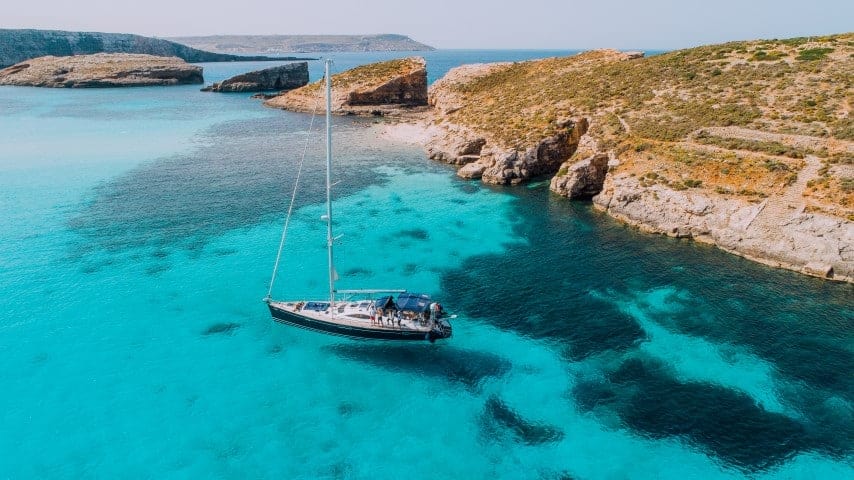 TropOut Beach Festival 
For the first time, the festival for the modern gay traveler came to Europe on the island of Malta in September 2018. The event is coming back in 2023. Coinciding with Malta EuroPride, this is one long week you won't want to miss. Since 2016, past events have taken place in Thailand and New Calendonia and we attended their inaugural beach festival in Phuket. For Malta, they've created a festival that mixes the glamour of the European summer with prime party season – all in a location that will amaze you with its landscapes, history and culture. If you're seeking an unforgettable Mediterranean experience with like-minded guys, you've found it. The week-long events will include accommodation, headline entertainment, transfers and an array of other optional add-ons.
Go for Malta EuroPride
Malta Gay Pride explodes in 2023 as it is the host of EuroPride. This event which takes place annually in one European city is a celebration that moves location each year. Join locals and visitors alike for the Pride in the Heart of the Mediterranean! The theme of 2023 was selected to offer a beacon of hope for neighboring countries and beyond whose communities are still fighting for LGBT acceptance. If you're attending for TropOut Malta, then it's the perfect finish and celebration for a week of amazing holidays. The celebrations will include a parade and concert on Saturday afternoon in Valletta, followed by the official pride party expected to take place at Tigullio nightclub.
Game of Thrones
For anyone who's a Game of Thrones fan, you'll be pleased to learn that a good portion of season one filming locations were shot it Malta. If you want to visit all the Game of Thrones Malta locations, you can do it pretty easily given to small size of the island. Three amazing locations in particular that you might want to visit are San Anton Palace, Mdina and the Azure Window. The Azure Window was a natural limestone, 28-meter-tall arch that was used for the epic Drogo and Daenerys marriage scene. Sadly, in March 2017 the Azure Window collapsed due to extreme weather and was lost to the sea forever. It's a reminder that what is here today may be gone tomorrow……and Malta truly is a beautiful island to visit whether you're a Game of Thrones fan or not.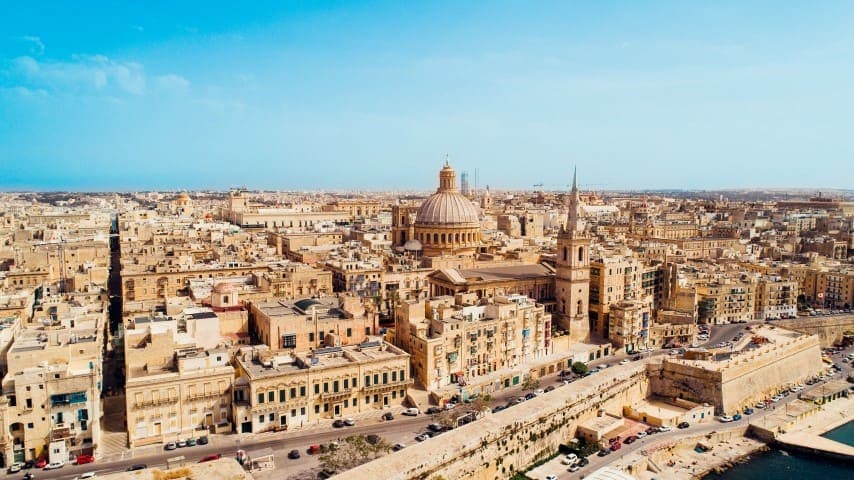 Valletta, European Capital of Culture
Malta's capital city was designated the European City of Culture in 2018. Explore the Lascaris War Rooms to understand more about Malta's role in World War II. Pass by the St John's Co-Cathedral built by the Knights of Malta in 1573 and marvel at the gorgeous Old Palace Armoury. Be sure to stop into Caffe Cordina and try a famous traditional honey ring. Take the Valletta Coastal Walk around the city walls and then the Sliema ferry across the Marsamxett Harbour for a view of the Game of Thrones filming location, Manoel Island and a different perspective on the city. Wrap up your visit with a Cisk beer or a good Maltese wine in the small but beautiful capital city of Valletta.
Amazing Views at the Upper Barrack Gardens
You can take in an awe-inspiring view of Malta's 'Three Cities' from the Upper Barrack Gardens in Valletta, which is the highest point in Malta. From this lofty battle point, you can see tiny fishing boats and huge cruise ships floating in the Grand Harbor below. The garden themselves are tranquil and shaded, which makes this an ideal spot to shelter from the midday sun. This is where the knights used to hang out in Malta, and you can see why as the view is spectacular.
Kayaking around Gozo Island is Cool
Malta's weather is good all year-round, so the island makes for a perfect place to participate in some fun outdoor activities. Malta's sister island Gozo has become the expert in adventure sports and you'll have a lot of options to choose from. There are two main kayaking tour companies to show you around the island: 'Kayak Gozo' and 'Gozo Adventures'. You can choose between a short paddle along the North Coast of Gozo, or go for a half day, or even a full day trip. The guides are very knowledgeable about the local geography and sea life and will teach you to control your kayak before heading out on the ocean to see the rocky coastline and even a secret cave.
Mdina has Awesome History and Sights
Mdina is a medieval town that was inhabited for over 4,000 years and it was Malta's capital before the arrival of the knights. It's perched on a hilltop and is one of the top places to visit in Malta, with views all over the surrounding countryside, and the town itself is one of those picture-perfect places of twisty backstreets and honey-colored buildings, with great photo opportunities everywhere you look. Mdina is nicknamed the 'City of Silence', even though if you visit in the morning, when the town is overrun with day trippers, you may be wondering where the name comes from. However, if you decide to spend the night in Mdina, you'll truly get to experience this Medieval town at its best, with its timeless beauty and atmosphere.
Food
A trip to Malta isn't complete if you haven't experienced the local food. One of the highlights you can't miss is Malta's national snack, the Maltese Pastizzi. Picture a flaky pastry outer layer enclosing a variety of delectable fillings from ricotta, peas, meat or even Nutella. Pastizzis can be found all throughout Malta at specialty shops, coffee shops and most restaurants so you really can't miss them. As an added bonus, they're very inexpensive at a Euro or less apiece. Other traditional Maltese dishes that you must try are the national dish of rabbit stew, ratatouille, fish pie, egg and noodle frittata and for dessert, you can't pass up the kannoli.