It goes without saying that 2020 has been a crazy year. International travel has all but stopped and we've all been subjected to hardships and restrictions to everyday life. Luckily, it seems there is some light at the end of the tunnel with vaccine development and distribution heading in the right direction. With that said, we're excited to announce our first big trip of 2021. Even better, you're able to join us on the awesome adventure!
We'll be joining a luxury gay river cruise with Brand g Vacations from May 12-19, 2021. The ship will cruise along the beautiful Seine river round trip from Paris and traveling all the way to Normandy.
Want to Come? Here are the Details….
Your all LGBT+ adventure starts and ends in Paris, combines what is probably the most romantic city in the world with a fascinating journey into the past of the Impressionist masters. Follow the footsteps of van Gogh, Cezanne and Gauguin on this tour along the winding Seine River into Normandy (without doubt one of the most beautiful regions of France), up to Le Havre on the rugged Atlantic coast. This cruise vacation has it all—historic sites, charming towns, world-class wine and cuisine and more!
And although the focus of the cruise is mainly on sightseeing and socializing, they do like to mix in a bit of frivolity as well. With that in mind, they'll be planning a couple of themed deck parties during the cruise. If you choose to participate great, if you'd rather just be a voyeur that is totally fine as well.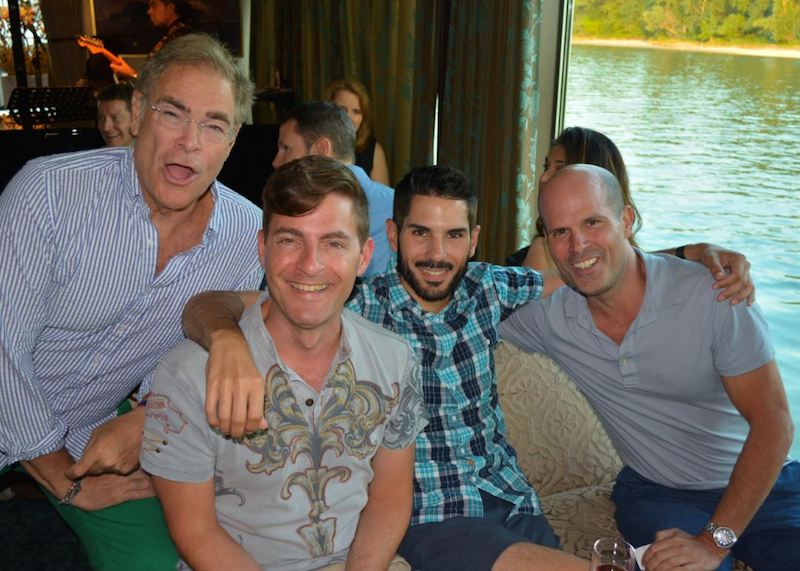 Who Else is Coming?
We'll be joining Brand g for their popular river cruise on a ship that holds 146 guests. It's a great balance of being small and intimate but while still large enough for great ship amenities and entertainment plus opportunities to meet other guests on board. We're excited about our first big trip of 2021, so we'll be inviting all our favorite followers and friends. Why not join us? You can come with a friend, significant other or even alone, it's up to you.
Check Out These Trip Highlights!
Church of Joan of Arc with its magnificent 16th- century stained-glass windows
Étretat – renowned for its coastal scenery, in particular its white cliffs
Honfleur – gorgeous maritime city with narrow streets, steeped in history, and in the footsteps of sailors, painters, artists and musicians
D-Day landing beaches of Normandy
Giverny– the former home of Claude Monet
Paris to Versailles – the sumptuous, grandiose and opulent palace of Louis XIV
Montmartre – the picture-postcard idea of Paris, with its narrow, winding streets peppered with steep stairways and charming lampposts and its cobbled squares filled with watercolor painters and sketch artists

What's Included in this Awesome Trip?
Almost everything! That's right, Brand g is known for their all-Inclusive LGBT+ vacations. Here are the details.
Guaranteed all-LGBT+ charter
Transfer from Paris' Charles de Gaulle Airport (CDG) to the ship
7 nights cruise accommodation
Complimentary Wi-Fi access on board
Complimentary beer, wine, spirits and non-alcoholic beverages throughout the cruise
Superb Dining: all meals included during your cruise
Complimentary shore excursions offered daily
Brand g signature entertainment
Non-smoking environment (smoking permitted only on the Sun Deck)
Transfer from the ship to Paris' Charles de Gaulle Airport (CDG) at the end of the cruise
We'll start by setting off from Paris on May 12 and the trip will complete and return to Paris on May 19.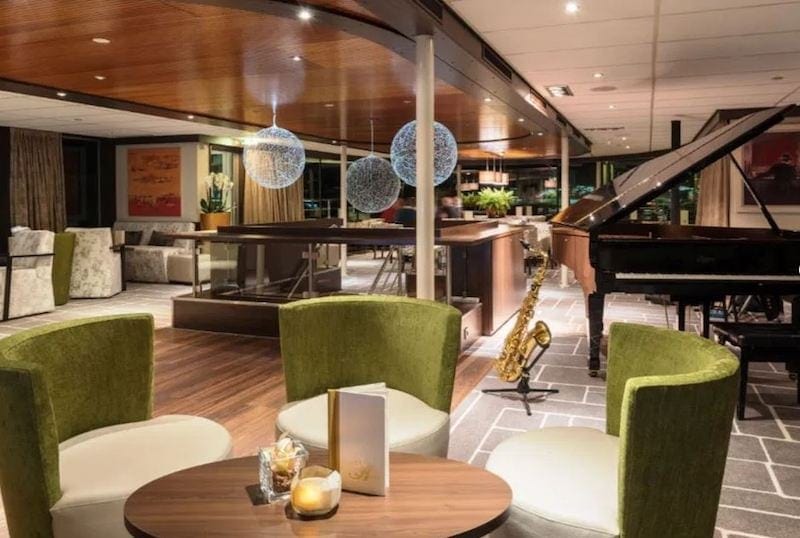 What's the Ship Like?
The Amadeus Diamond travels exclusively along the Seine and allows guests to experience the charm of northern France in an unforgettable way. You will feel at home from the moment you board this stylish cruise ship, where contemporary design meets the highest levels of comfort, inviting you to relax and enjoy the exceptional ambiance on board.
The ship offers countless options for your leisure time from golf on the Sun Deck to a fitness studio to and massage facilities, ensuring that every taste is catered for. Your culinary needs will be taken care of by the Panorama Restaurant, where you can dine in style, while admiring the fascinating passing river landscapes.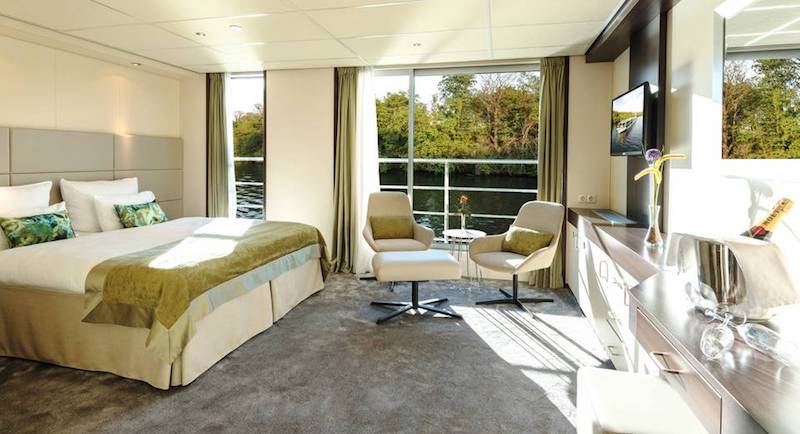 ​How Much Does It Cost?
The price of the trip depends on your cabin selection, but rates start at $4,299 per person. Remember this price is all-inclusive and provides almost all possible expenses including ground transportation, airport transfer, meals and beer, wine and spirits onboard. The pricing is based on 2 people sharing a double cabin. If you're interested in traveling alone, they also have single cabins available.
Special Offer!
Book your spot on our trip by January 31st and you'll get $500 per person off the total price.
I Want to Go!…..What's Next?
We've teamed up with Brand g to attend and promote this awesome luxury, LGBT+ river cruise on the beautiful Seine River in France. If you're interested in joining us or would like to learn more about this trip, please contact us below using the form.
Special Note: We're hopeful that by May 2021 international borders will reopen and it will be safe to travel again. But in the event that you need to change your plans, or the trip must be changed due to unforeseen circumstances, Brand g is offering a no risk, flexible change and cancellation policy. Click here to read more about it.