Summer is over and winter is just around the corner, but 2020 has not been a year to enjoy much, especially when it comes to travel. But we've got exciting news for you! Coming this March 2021, Spain's gay ski week is back. Taking place in the north of Spain, Snow Queer Festival is the premier LGBT+ ski week in Europe and the only event of its kind in Spain. And in 2021, it will be more inclusive and diverse than ever.
Formally the 4-day event called Snow Gay Weekend, the festival has embraced a more diverse name and expanded to one full week of activities including skiing, wellness and relaxation, celebrations plus much, much more. From March 8-14, 2021 this year's event will change locations and will take place at the Panticosa Spa Resort. The ski resort itself has more than 180km of slopes to explore. The event will strictly follow all current health and safety regulations and if the event is forced to cancel due to travel or safety restrictions, guests will receive a 100% refund, risk-free. So grab your ski or snowboard gear and join us there!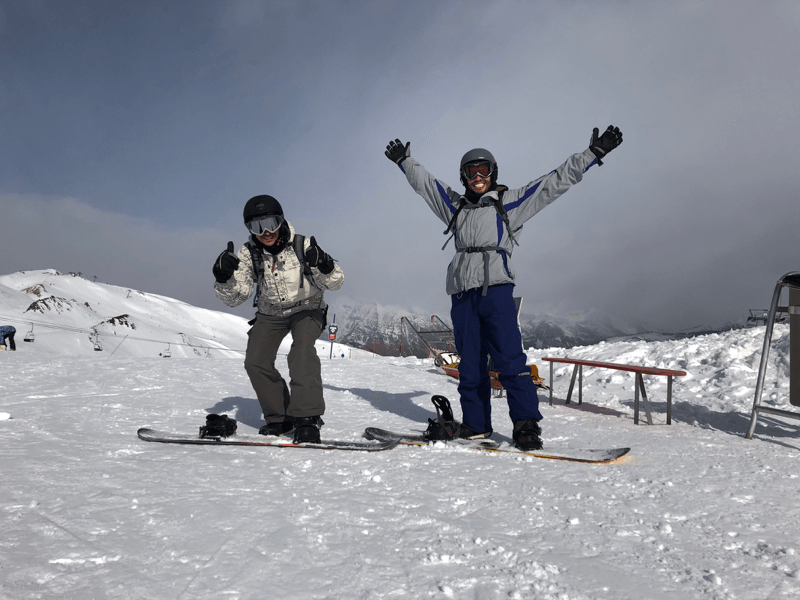 With the great success of the Snow Queer Festival in years past, the organizers are adapting the location and program to be flexible for any conditions that might arise come March. Though the event will be smaller with only a maximum of 250 attendees, you can count on a variety of activities (all within safety guidelines of course) to keep you busy and entertained throughout the week. In past years, the event had great daytime and nighttime parties and events. They even make a special effort to ensure the lesbian travel community is included and invite Barcelona's popular Melon Party to participate in the event.
Snow Queer Festival 2021 will be heading to the beautiful mountains of the Spanish Pyrenes, specifically located at Panticosa Spa Resort in Huesca hosted by two great, 4-star hotels reserved only for ski week attendees. Transportation options this year are even more convenient. If you're coming from other parts of Europe, you can fly to either Barcelona or Madrid. From there you can take the high-speed train called the AVE to Zaragoza and then catch the bus to the resort, which runs every day and departs directly from the train station.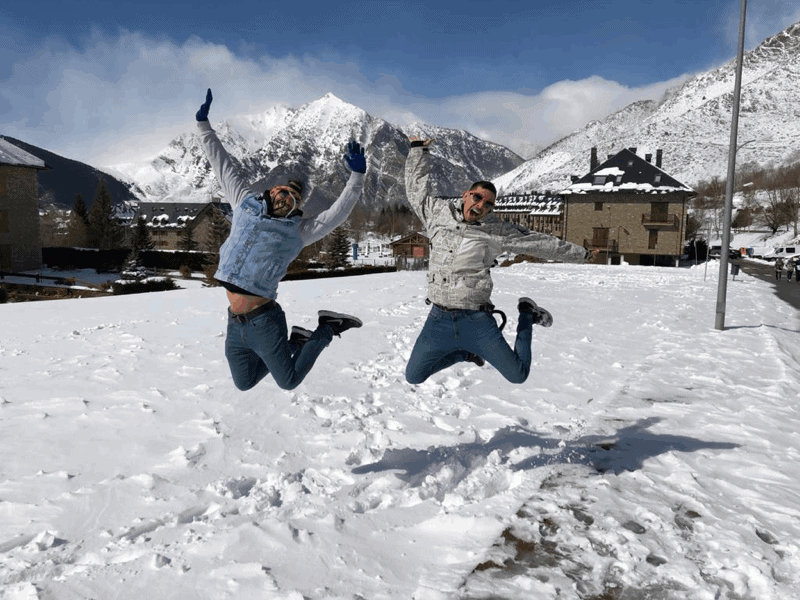 Though not as long-running as its gay ski week cousins in the Alps like European Gay Ski Week or Arosa Gay Ski Week, Snow Queer Festival is the only gay ski event in Spain with the first edition in 2014. Plus the prices for the festival are a bargain compared to those you'll find in France or Switzerland. You can get 2 nights hotel, 2 days lift tickets, meals, bus transfer and access to all activities for around 350€ per person (price for a double room). If you're a skier or snowboarder you already know that this deal is amazing and frankly, it's one of the reasons we've attended multiple times before. And if all goes as planned, we'll be joining again for the third time come March.

If you're thinking about attending but aren't sure given the precarious situation with border closures and travel restrictions, rest assured that your booking is protected and 100% refundable. Also, don't be afraid to attend alone but definitely invite some friends if you can since the price is lower based on sharing the hotel. 
Fingers crossed and we hope to see you there from March 8-14, 2021. More info: snowqueerfestival.com