Spain is infamous around the world for cultural traditions, great beaches, history and a welcoming atmosphere. In just several decades, the Spanish people have managed to emerge from a repressive dictatorship to become one of the most progressive destinations in the world. Here are just a few of our favorite reasons why we think you might want to visit.
Top Gay Destination in Europe
As the third country in the world to legalize same-sex marriage back in 2005, it's no surprise that Spain is welcoming to our community. According to LGBT Capital, LGBT tourism brings in an estimated $6.8 billion to Spain annually putting the country ahead of France, Germany, the United Kingdom and Italy. Clearly Spain has much to offer that's already drawing gay travelers in.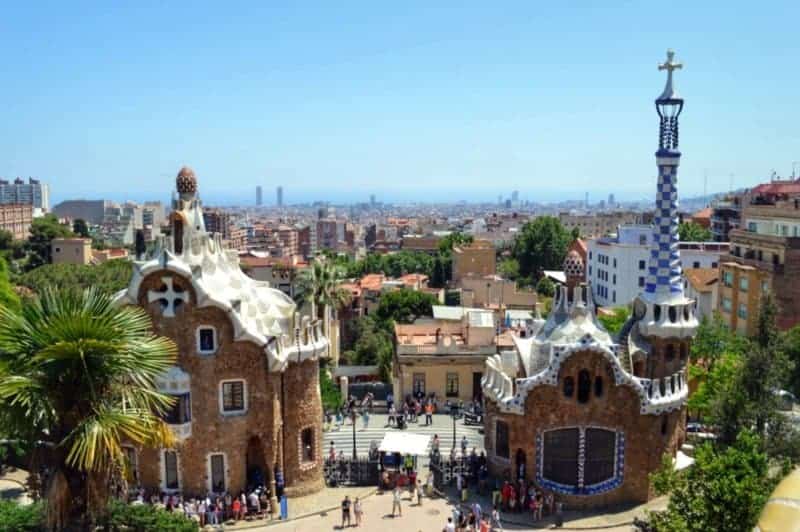 International Gay Hotspots
Barcelona and Ibiza are among the most popular gay hotspots, but once you cross those off your list, the Iberian country still has plenty more. Just forty minutes south of Barcelona, Sitges is a top gay beach town. All summer long you can count on it being filled with vacationing locals and tourists. South of the mainland, Maspalomas in the Canary Islands is another worthwhile gay destination. It even has its own annual gay pride going on its 15th year. And remember, Spain isn't all beaches and islands. You'd be wrong to overlook the capital of Madrid as a gay destination. The gayborhood of Chueca is great for shopping, dining and going out in the many bars and clubs.
Warm Weather and Beaches Galore
Nude, gay, white sand, blue water, family-friendly and secluded beaches – Spain is a sun bather's paradise. When in Ibiza, visiting the island of Formentera is a must and there you'll find Playa de Ses Illetes, voted the best beach on Tripadvisor. Barcelona is also popular for its beaches which were developed for the 1992 Olympics and the Catalan capital offers the perfect balance between the city and the sand. From Barcelona it's also easy to continue down the coastline to beach towns like Sitges or up to the many resorts in the coastal area of Costa Brava. Thanks to the subtropical climate of the Canary Islands, Spain even has year-round beaches to enjoy outside of summer.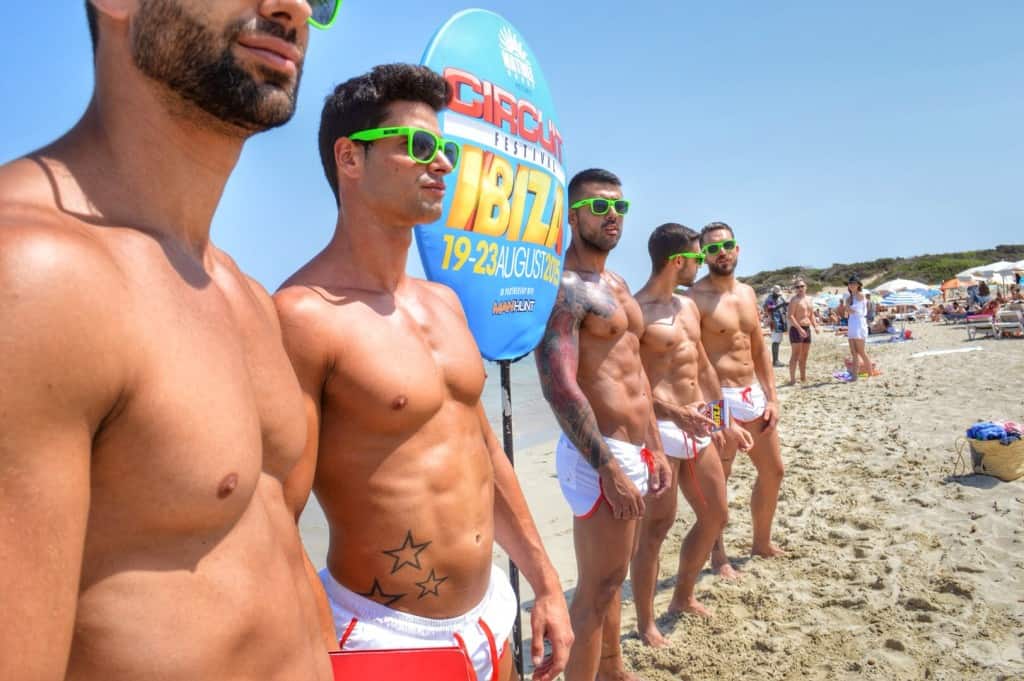 Europe's Largest Gay Pride
If you haven't yet been to Madrid Pride, then you haven't experienced one of Europe's best. It's often described as an organized chaos, perhaps embodying Spanish culture itself. One of the best things about Madrid Pride isn't just its immense size but also how the celebration brings everyone together, gay and straight. The whole city turns up and happily participates with a turnout of over two million people. In fact, Madrid's turnout is sure to swell in 2017 when it will be the host of World Pride.
Rich Culture
Spanish culture is fun, friendly and very social making it easy to get caught up in the party scene or lose track of time sitting at a "terraza" sipping wine in the summer. Spain also has a lot of ways for you to immerse yourself in its incredible and complex cultural heritage. For art lovers there's the infamous Prado museum in Madrid, the Picasso Museum in Barcelona and the Guggenheim in Bilbao. Architecture enthusiasts will enjoy the Aqueduct in Segovia, the Mezquita in Cordoba and perhaps the most famous palace in Spain, the Alhambra in Granada. Fans of Gaudi will love his work all over Barcelona, especially his most infamously incomplete work, La Sagrada Familia. Lastly, head south to Andalusia and experience the passionate dance of flamenco, which has been impressing spectators for hundreds of years. Together all these structures, art pieces and dances tell the elaborate story of the region from which they originate.
Superb Food and Drink
Spanish food is much more than eating tapas or searching for the best paella. Croquetas, tortilla, salmorejo, cocido and jamón ibérico are just a few additional options, and even the most simple bowl of olives can be mouthwatering. Spanish wines are also incredible and distinguished by the region they're from, whether it's La Rioja or Ribera del Duero, two of the most common. In the summer, sipping tinto de verano is a must – it's similar to Spain's other popular drink, sangria, but mixes red wine and a carbonated lemonade. It's quite difficult to lump all of Spanish cuisine into one category as each of the 17 autonomous communities has its own unique gastronomy to be discovered.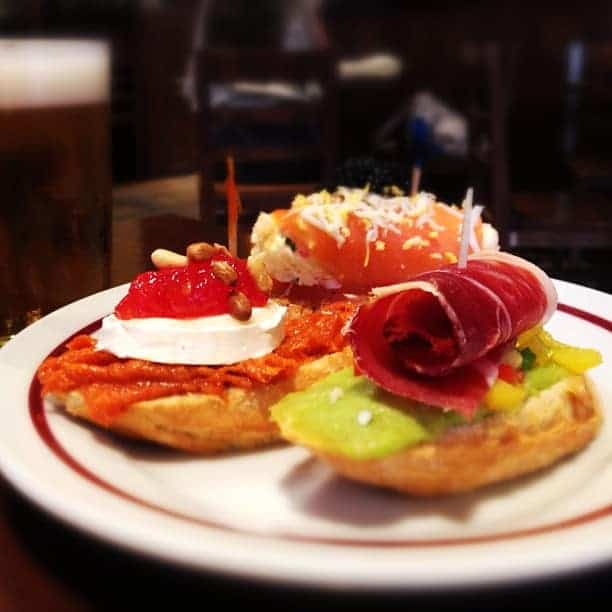 Top International Parties
As if Spain's extravagant pride events weren't reason enough to visit, there are also plenty of annual gay parties around the country. Every year you'll find the WE Party Festival, which includes multiple parties over a week's period in Madrid during New Year's and gay pride. The Circuit Festival calls itself the biggest international gay festival and now occurs in Barcelona, Ibiza and Maspalomas, bringing in many gays from all over Europe and the world. The Magico Festival is a new annual gay event in Ibiza now in its second year and hosts great beach and pool parties plus dance parties at Ibiza's best clubs. Apart from those major festivals, other party organizers like SuperMartxé and the Matinée Group are always putting on regular events at great venues in cities like Barcelona and Madrid. In Spain, there's always an excuse to celebrate life!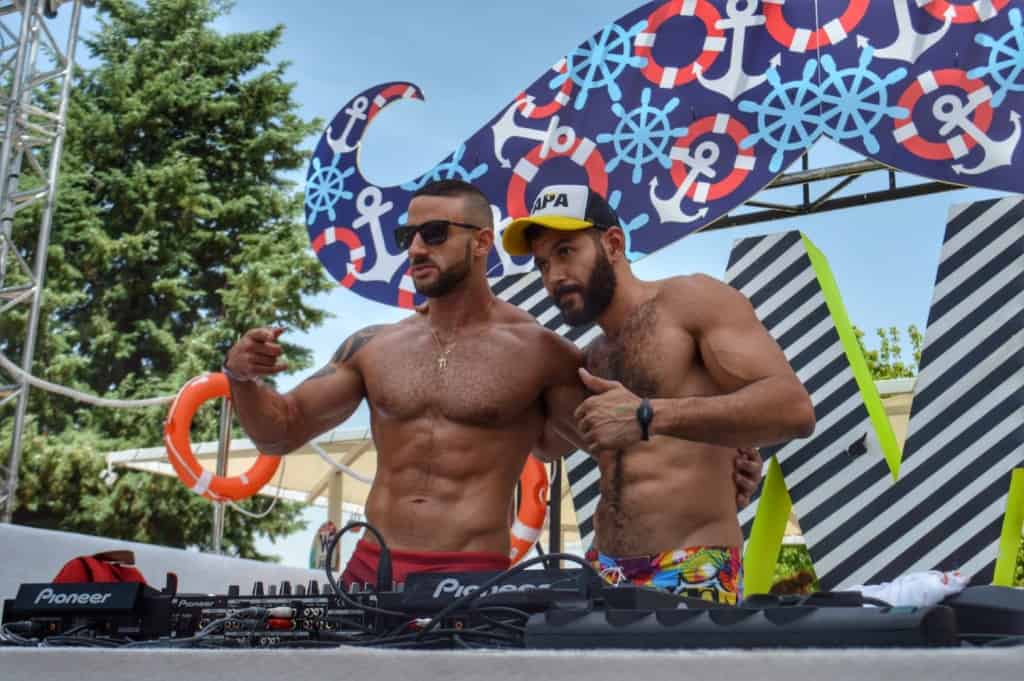 What would you like most about visiting Spain? Let us know in the comments below!
Note: This article was sponsored by Visit Gay Spain, however rest assured all opinions are 100% our own and we would never sacrifice our integrity for a sponsorship. In fact, anyone that knows us well can attest to our love for Spain – a destination we would recommend to anyone.