For English speakers, Spanish is often on the top of the list of foreign languages to learn. There are 21 countries in the world where Spanish is the official language so it's an incredibly useful language to know. Having basic knowledge of Spanish can get you pretty far when traveling in Central America, South America or Spain. It's estimated that there are nearly 500 million Spanish speakers in the world, so it's a ubiquitous language and 2nd to English, it's perhaps the most useful language to know on a global level. Sure, there might be more people that speak Chinese or Hindi but these languages are restricted to just a couple countries in a small region, namely China and India.
There are plenty of ways to learn a language but the most effective is complete and total immersion. You'll get more practice being surrounded by native speakers and your grasp of the language is better when you're forced to use it outside of classes. Of course, each region and country has its own unique dialect, grammar and vocabulary, so there's really not one that's better or worse than another. So if you decide to study in a Spanish speaking country, what's the best one to choose?
We've studied in several countries including Mexico, Guatemala and Spain – but our favorite by far is Spain and here's why.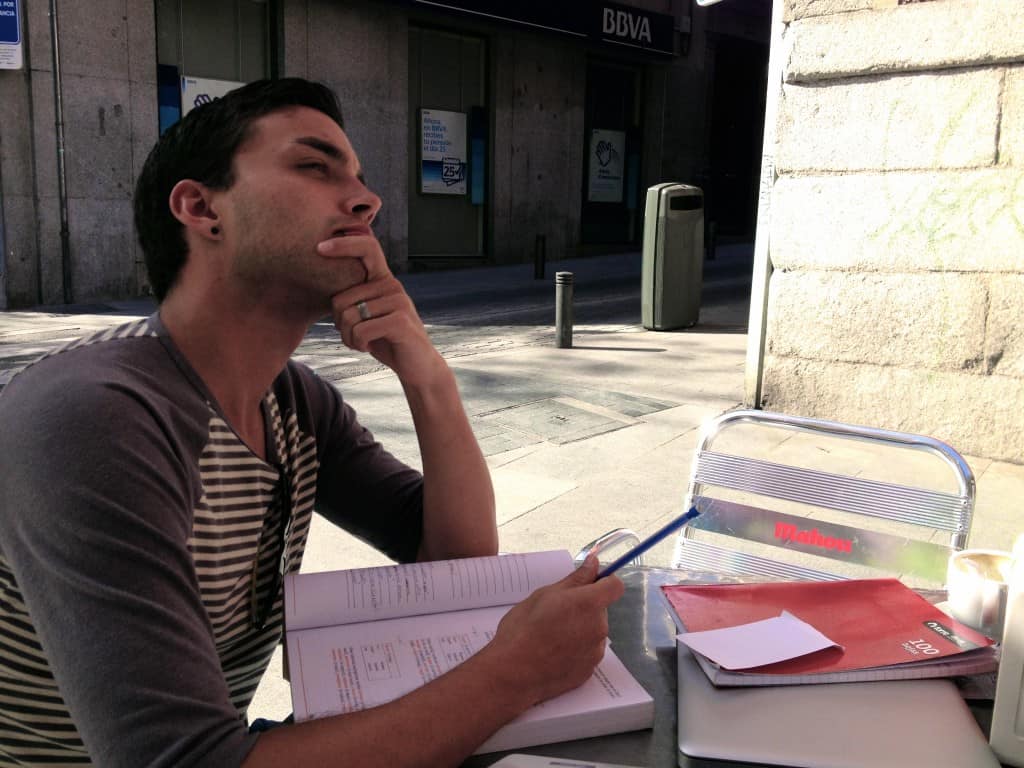 Spain's an Amazing Destination
In terms of tourism and visitors, Spain is the #3 country in the world with the most visitors. This isn't by chance but rather a reflection of the offering Spain has as a destination. The country offers a variety of climates, landscapes and gastronomy to visitors and you can study Spanish in most major cities. It's easy and inexpensive to travel in Spain and the country offers some of the best cultural experiences, architecture, beaches and nightlife in all of Europe.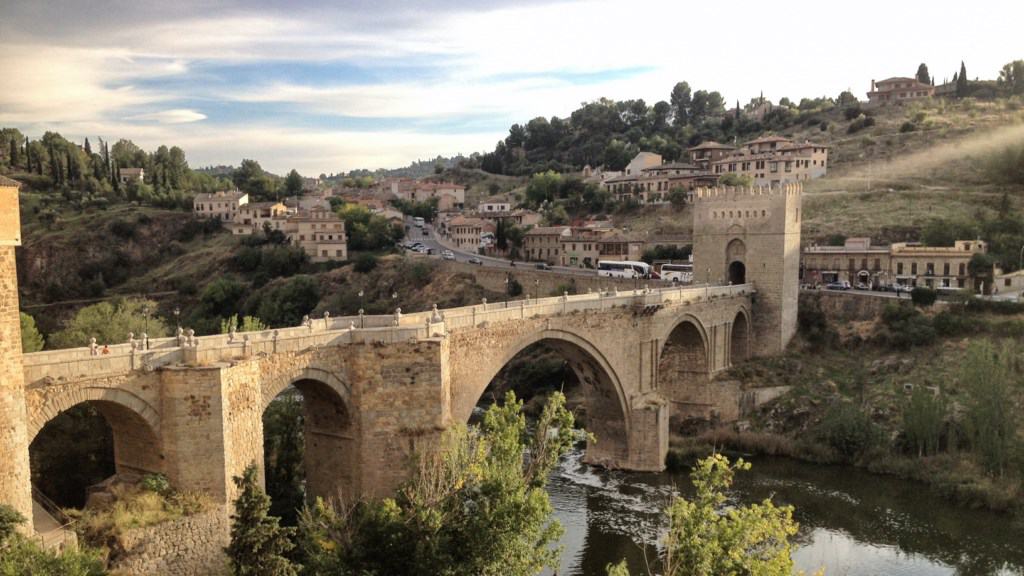 Spain is Gay Friendly
We love the fact that Spain is so gay-friendly and this is another great reason to choose it as a language immersion destination. Spain was the 3rd country in the world to legal same-sex marriage back in 2005. In most of the major cities like Madrid, Barcelona, Valencia, Seville or Bilbao, being gay has become so commom that discrimination is rare and you'll same-sex couples holding hands throughout the city. With a few exceptions in Brazil (not Spanish speaking) Argentina, Uruguay and some parts of Mexico, Latin America is really not that gay friendly and in some places it could be outright dangerous.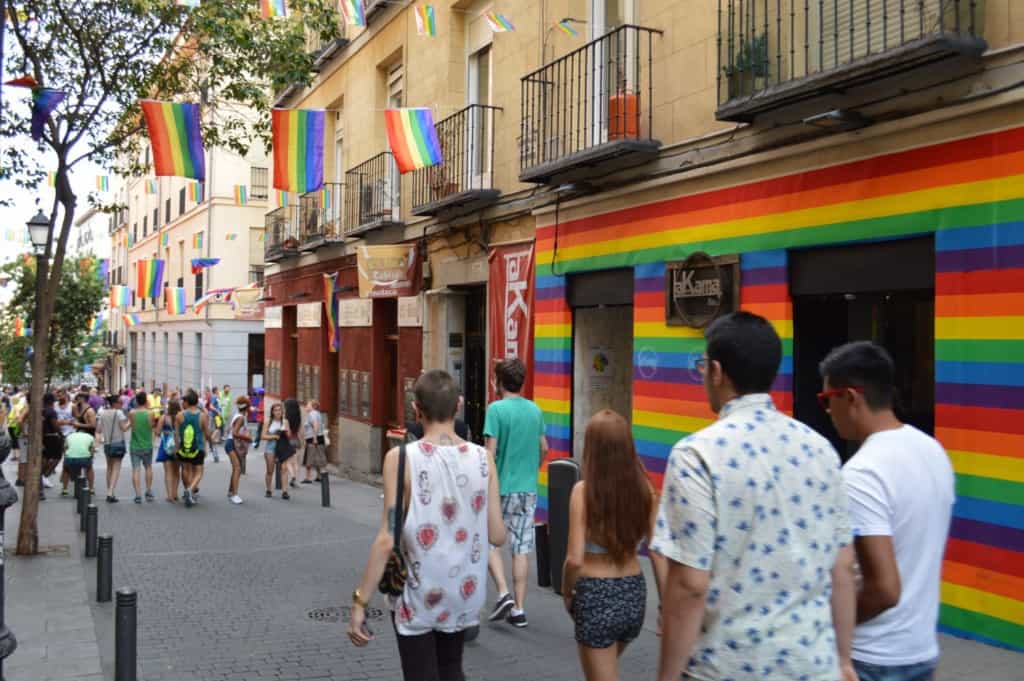 Madrid is an Energetic Capital City
Madrid is great destination to study Spanish and as the largest city, it offers the most variety of Spanish immersion schools and programs. There's plenty to do in Madrid from a tourist perspective and the LGBT scene is the biggest in the country. Barcelona is probably 2nd to Madrid in terms of the gay scene and arguably has more to offer visitors in terms of sites, architecture and beaches. But while you can technically study Spanish in Barcelona, keep in mind that the native language of the region is actually Catalan and not Spanish, so it's a bit culturally awkward to choose Barcelona as a Spanish immersion destination. If you decide to study in Madrid, we recommend My Language Break, which offers multiple different types of immersion programs ranging from 2 weeks to 9 months.
There's a Gay Spanish Immersion Program!
Another interesting destination where you can study Spanish is in the city of Seville, the capital of Andalucía – Spain's southern most region famous for flamenco, architecture, warm weather and gastronomy. Seville is Spain's 4th largest city and the gay scene is well developed. Interestingly, a school named Sign Up Language Institute recently launched an LGBT-oriented Spanish Immersion program. The program is hosted 6 times a year and includes either a 2 or 4 week program with daily courses, activities and accommodation. Many of the discussions are organized around LGBT relevant areas and focus on conversational Spanish, tips and cultural topics. You'll spend 3 hours each morning in class and will then be free to enjoy Seville in the afternoons and later experience the energetic nightlife. There are also several organized events, activities and trips depending on which time of year you choose to take the program. Special activities and trips include June's gay pride festival, trips to the old Roman city of Italica and a day at the Gay beach of Nueva Umbría.
[stextbox id="custom" shadow="false" bgcolor="E3DFD6″ bgcolorto="E3DFD6″ image="null"]Special Offer! You can save 65€ or more on the LGBT immersion program by signing up with our special code. Just email Sign Up Institute and mention "Two Bad Tourists" when registering for you discount![/stextbox]
Travel Beyond Spain is Easy
Another great reason to study Spanish in Spain is the wealth of travel destinations in the country itself and within the region. Next to Australia, Europe is the smallest continent on the planet, yet it offers so much diversity, history and culture within a small geographic region. So while a visit to Spain is great on its own, you're just a quick train, bus or plane ride away from any one of 40+ countries. With such a small geography and so much tourism, things like budget flights, cheap buses and car sharing has made European travel extremely affordable. So, if travel is one of your secondary motivations for studying Spanish, this makes Spain an ideal destination. If you choose to study in Central America, you'll find travel costs equally cheap or perhaps less expensive but the distances are usually much greater. The cost of travel in South America can also be much more expensive than European travel and the distance between destinations increases.
[divider_10px]Would you consider studying Spanish in Spain? Let us know why in the comments below![divider_10px]
Note: Featured image by Francisco Colinet via Flickr / CC BY. Some of these links are affiliates which means using them won't cost you any extra but we do receive a small commission for each referral. You're not obligated to use them but we appreciate it if you do. Thanks in advance for supporting this site if you choose to use our link!