Our friend Craig over at The Gay Locals recently wrote a post on their blog about taking a gay tour. We loved the article so much we decided to share it here. We couldn't agree more that taking a tour with a local gay guide is the best way you can get to know a city if you're interested in understanding the local gay scene. These are 5 common questions that we often want to ask. How about you?
---
Have you ever been on a tour in the city you're visiting, and it has been great, fun, informative but you still have some unanswered questions? And you're not sure if your guide is the type of person to talk about backrooms and cruising…
Here are some questions we think you can only ask a gay tour guide. It's not that straight guides can't answer these questions, but why take any chances?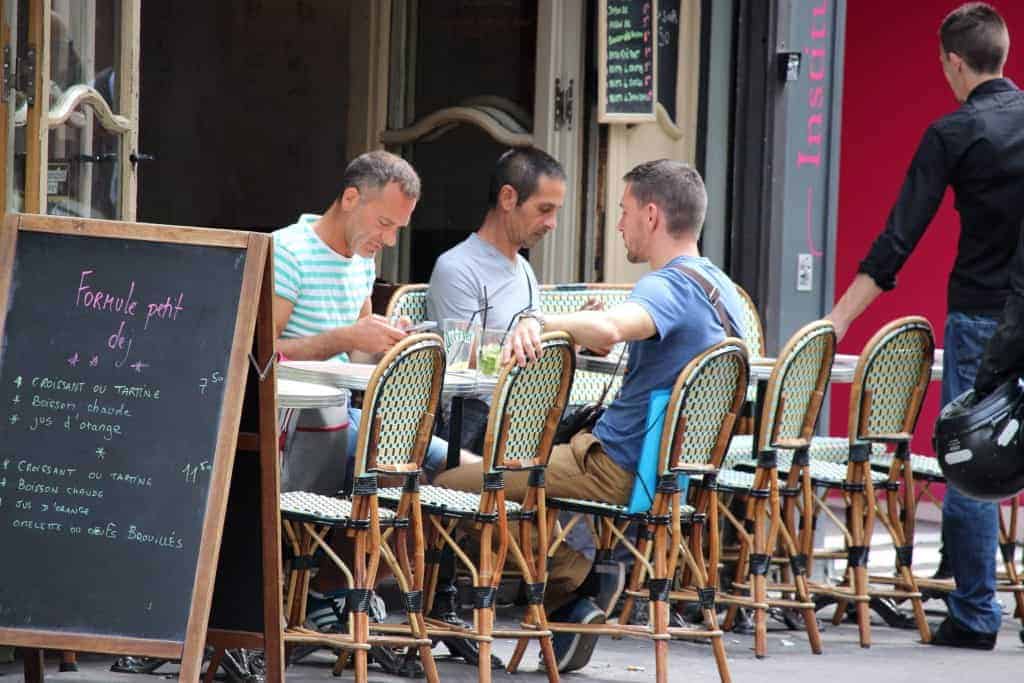 Gay History
It's easy to find someone who will be able to tell you about the history of the city. Anyone can talk about the kings who lived there, or who besieged the city, or what the deal is with those historic monuments. But what about the gay history? Do you think every tour guide is well-versed in LGBT history? Hopefully if you have a gay guide, he or she should be able to share some stories of the gay history of the city.
Places to Avoid
Every city has their safer and less safe places, which can also change at different times of the day (notably nighttime). What's safe for one group can be different for another, i.e. for the gays. Some neighborhoods are just not as tolerant as others. Once again, a gay guide should know this, generally because they live in the city and it applies to them, too.
[stextbox id="custom" shadow="false" bgcolor="E3DFD6″ bgcolorto="E3DFD6″ image="null"]Interested in taking an LGBT city tour? Check out our listing of tours in 12 different cities across the US and Europe. You can even save 10% on most tours by using mentioning Two Bad Tourists when booking. Find our more information here![/stextbox]
Dating the Locals
While leading a tour for another company, Bryan was asked by a client, "What are French girls like?" to which he replies "I hear they're nice." The same situation can happen if you have a straight tour guide. What will they really know about dating the locals gays? If your gay guide has lived in the city for any period of time, they'll more than likely have a few anecdotes and opinions to share with you on the matter. Asking a straight person won't get you very far, but a gay guide can throw you a few tips.
Gay Nightlife
Nightlife comes in many variations, especially within the gay community. You can always ask your gay tour guide where to find decent restaurants, gay bars, clubs, fetish bars, drag shows, saunas or whatever else takes your fancy. You don't have to worry about being judged because it's not like the first time we've heard about them, and maybe we visit them, too. Ask a straight guide which local sauna is the most fun, and, well, they're probably not straight if they know the answer.
Gay Events
Some cities hold big gay events like Pride that are well known, others may not. You may be lucky enough, or have purposefully planned your trip, to be in town when these events happen. If not, you can always ask your gay guide about it. They should know what's going on in their city, if they're doing their job correctly!
These a just a few thoughts we have, but what do you like to ask your gay guide?
---
This article originally appeared on The Gay Locals. We want to give a big thanks to Bryan and Craig for letting us share this article on Two Bad Tourists. Please check them out if you are planning a trip to Paris – See for yourself on TripAdvisor – they've got 5 star reviews! They are expats that have lived in Paris for years who know the ins and outs of everything. They've been working as guides for a number of years and have recently extended their offering to feature tours for LGBT visitors. They'll help you explore the city, local culture and gastronomy in a city that is packed with interesting history…plus answer all those questions that just aren't suited for a hetero tour guide. Looking for travel tips and advice for Paris? You can also check out our Gay Travel Guide to Paris here!

All photos courtesy of The Gay Locals unless otherwise noted.